With the upcoming 2018 version of my All in One – System Rescue Toolkit, I would like to finally have some multi-lingual options.  This thing has gone worldwide and I have read lots of comments out there on forums asking for translated versions.
At this point, I am just collecting a list of people that are willing to help translate.  Once I have some more concrete materials to give out, I will use the collected list of volunteers to send out the materials for translation.
I will add translators to the list of public credits if they want to be credited.  I will also accept volunteers even if the language is already on the list of languages below with volunteers.
Language Teasers (not actually translated yet)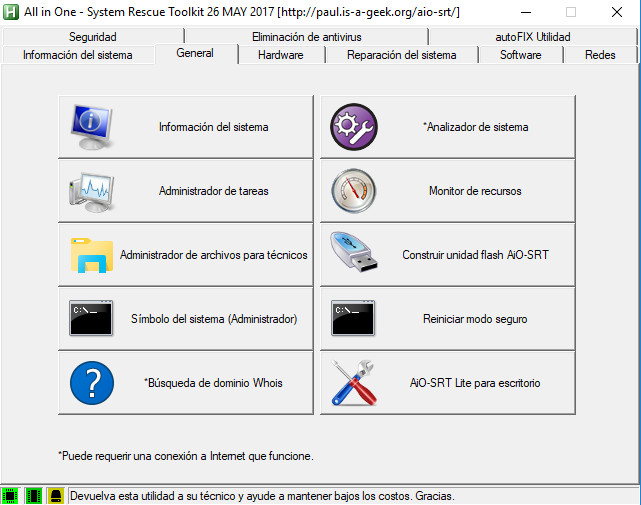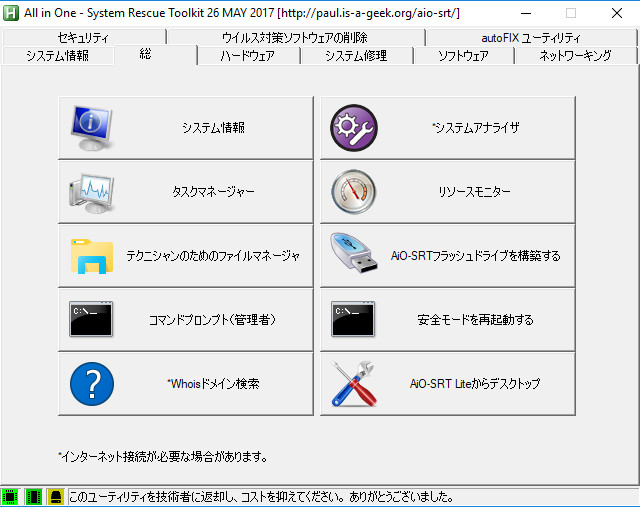 How to volunteer as a translator:
Choose your language from this list of detectable operating system languages: https://msdn.microsoft.com/en-us/library/aa912040
Reply to the email, or submit feedback on my website, with the "Language Identifier", "Language" and "Sublanguage – locale" from the link above.  For example, I would use: 0x0409 English United States
Stand by until I have some materials ready to submit to translators.  (It may take up to 3 months before I have the materials ready to translate.)
Also, let me know if you want to be publicly credited.
These languages currently have volunteers: (updated on website)
nl / Dutch / Nederlands
fr / French / Français
de / German / Deutsch
es / Spanish / Español
For the rest of you, here are some planned upcoming features for my 2018 toolkit hype train:
Translated toolkit versions
System Restore before making changes
Secure erase/wipe utilities (nwipe/dban/etc)
File integrity check for Windows Autorun (make sure core files have not been altered by viruses on USB, etc)
Custom applications tab (add your own tools)
Updated core applications
Credits will be shown in Technician / Lite versions on desktops worldwide (I want this to NOT be annoying or spammy, but really want to thank those that support the project as much as I can)
Bugfixes